COVER Corporation (Chiyoda-ku, Tokyo; CEO: Tanigo Motoaki) has announced that a collaboration between hololive production and the online game "CounterSide" starts on Dec 8th, 2022.

Limited-time collaboration special skins, cards, and items featuring hololive English -Myth- talents are now available in the game. Let's embark on a special journey with five mythical guests!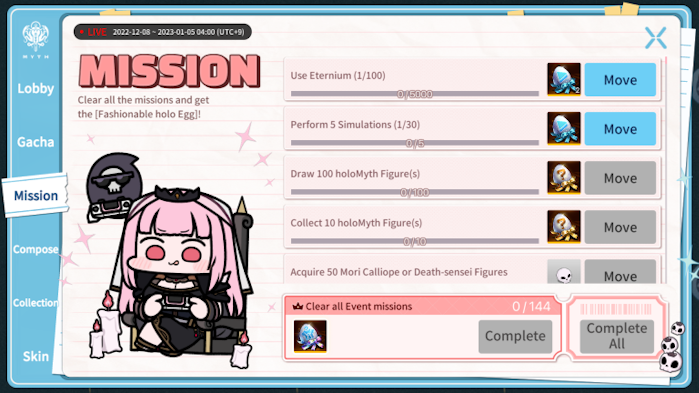 A set of collaboration missions is prepared for all players to challenge themselves for amazing special rewards! Click the dedicated collaboration banner on the main screen to start your special journey!

To acquire special skins, you have to purchase them at the time-limited collaboration shop as a package. You can also get a random special skin for free after completing all collaboration missions.
We hope you enjoy the hololive English -Myth- x CounterSide collaboration!


■ CounterSide x holoMyth Collaboration Period
▷ After the maintenance, December 8th, 2022 ~ 4 AM, January 5th, 2023 (UTC+9)
▷ After the maintenance, December 8th, 2022 ~ 2 PM, January 4th, 2023 (UTC-5)

Please follow the CouterSide Global Official Twitter account for the latest updates.
https://twitter.com/CounterSideGBL

About CounterSide
Counter Side is a 2D tower defense gacha game developed by Studiobside Co.,Ltd. You take the role of being a CEO and assign Counters, Soldiers and Mechs to fight against unknown monsters in order to protect the world.