hololive production x animate cafe collaboration café will be open for a limited time from August 25th.
This collaboration café offers a collaboration menu featuring Shirakami Fubuki (hololive), Minato Aqua (hololive), Tsunomaki Watame (hololive), Omaru Polka (holoive), Moona Hoshinova (hololive Indonesia), Kobo Kanaeru (hololive Indonesia), Nanashi Mumei (hololive English), and Hakos Baelz (hololive English) with exclusive items. In addition, limited merchandise of the collaboration will be released.

Please check the Animate Cafe Taipei Official facebook account for the latest updates.
https://www.facebook.com/animatecafetw/

Collaboration Menu
Drink Menu
8 types of drinks will be offered as part of the collaboration menu.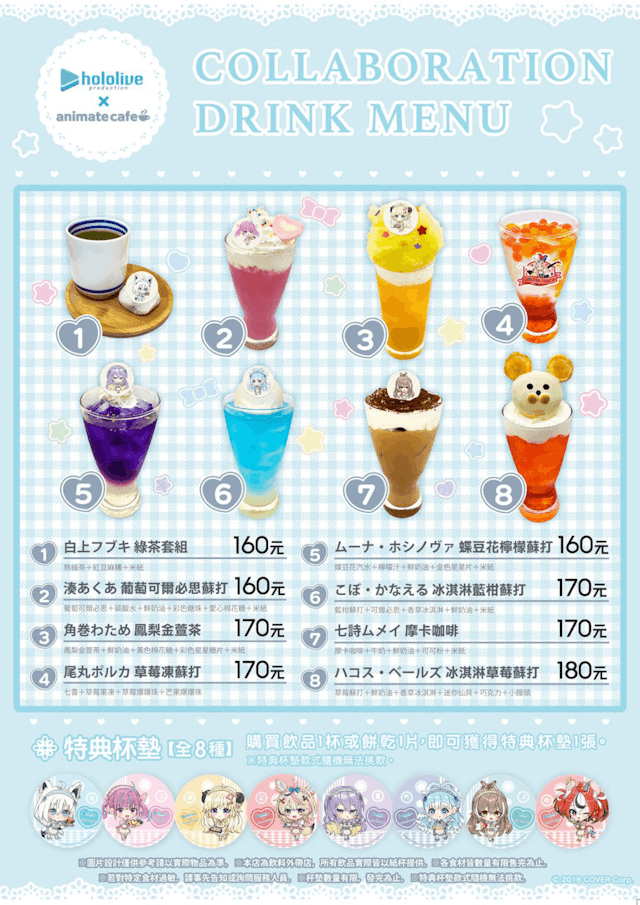 Purchase Benefits
For each order of the drink menu items, you will receive a specially designed coaster as a purchase benefit.
– Collaboration Drink
– Gratte Drink
– Icing Cookie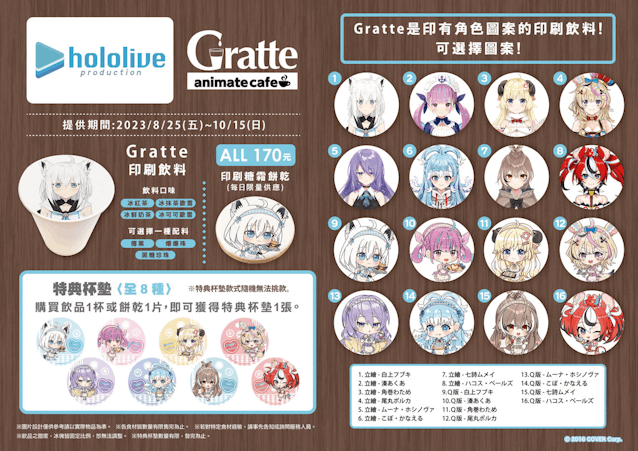 *Designs distributed randomly.

Premium Giveaways
Photographic Portraits Giveaway
For every 600 NTD order, you will receive a photographic portrait.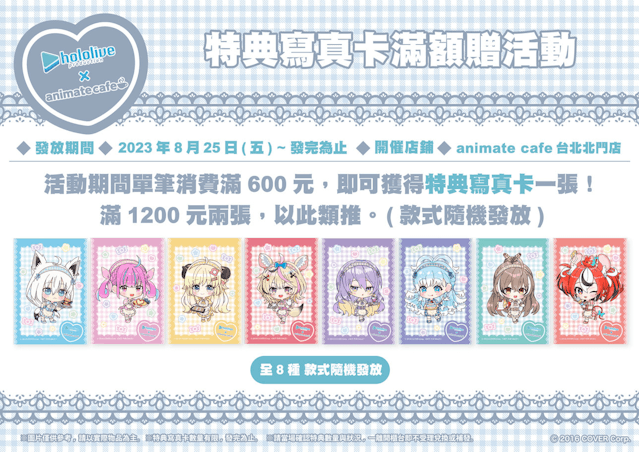 *Designs distributed randomly.
Special Card Giveaway
For every 800 NTD order, you will receive a special birthday photo card of Shirakami Fubuki.


Lottery Campaign
For every 1000 NTD order, you will receive a lottery ticket. Winners will be announced on the official "animate cafe Taiwan" Facebook within a week after the end of the collaboration café.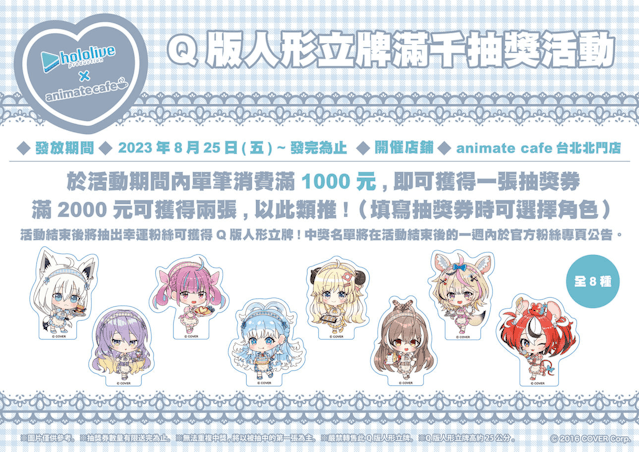 *Design can be specified.
*animate cafe Taiwan's Facebook: https://www.facebook.com/animatecafetw

Collaboration Merch
Limited-edition items with newly-drawn illustrations will be available for purchase. Only customers who purchase a drink or cookies will be able to buy the collaboration merch.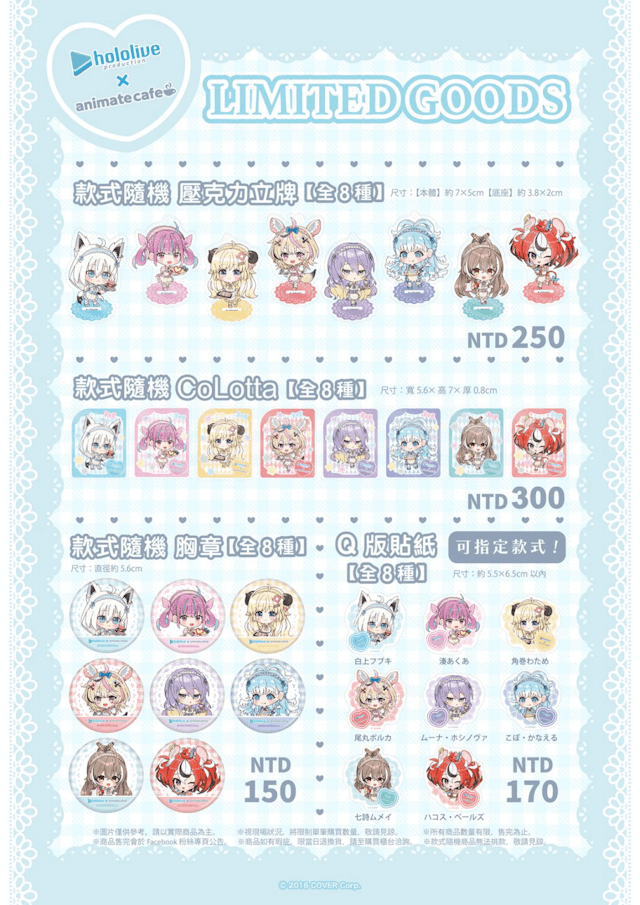 About Collaboration Café
Period : August 25th, 2023 – October 15th, 2023
Location : animate cafe Taipei Beimen Store (Taiwan)
Opening hours : 12:00 PM – 8:00 PM
*This café specializes in takeout. First come, first served basis. Numbered tickets will be issued during busy times.
*Please check the announcement of the café if you wish to make an online reservation.